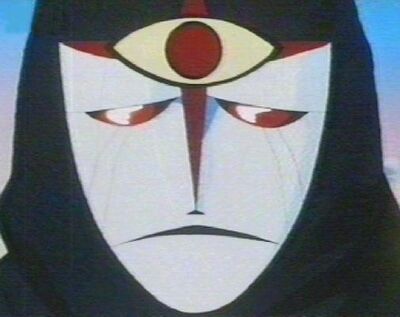 Gargoyle is the head of the Neo-Atlantean forces and is the primary antagonist. He is hell-bent on world domination, but to do that he must first destroy Nemo and the Nautilus, and take possession of the Blue Water. He is ruthless, cold and remorseless and will kill anyone who gets in his way.:
Template:Voiced by
 Motomu Kiyokawa (Japanese), 
Steve Bulen
(English, Streamline), David Jones (English, ADV)
Real Name: Nemesis La Algol
Early Life

Edit
Gargoyle was the former Prime Minister of Tartessos in 1876. However, influenced by the Old Atlanteans, he formed a rebellion, killed the Queen of Tartessos, and destroyed the old kingdom and replaced it with the Empire of Neo-Atlantis. To show his power to the world, he tried re-activating the Tower of Babel, but a techinical malfunction (due to Nemo) destroyed Tartessos. 
Ad blocker interference detected!
Wikia is a free-to-use site that makes money from advertising. We have a modified experience for viewers using ad blockers

Wikia is not accessible if you've made further modifications. Remove the custom ad blocker rule(s) and the page will load as expected.